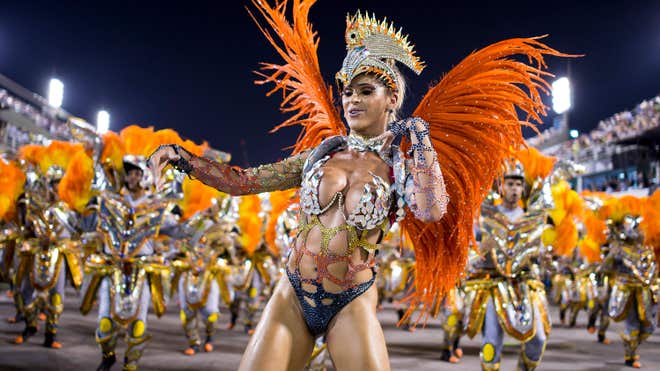 A majority of Brazilians believe a woman who wears revealing clothing deserves to be raped, a shocking new survey has revealed.
About 65 percent of the 3,810 respondents justified raping women who wear "clothing that shows off the body," according to the government's Institute of Applied Economic Research survey released this week, the Agence France-Presse reported.
Women have been urged to cease posting these kinds of photos on social media.
And 58.5 percent of respondents also agreed that "if women knew how to behave, there would be fewer rapes."
Women made up 66.5 percent of the poll's respondents.
President Dilma Rousseff said the results show that "Brazilian society still has a long way to go."
"It also shows that the government and society must work together to tackle violence against women inside and outside the home," she tweeted Friday.
via Brazilians say women who wear revealing clothes deserve to be raped, survey shows – Washington Times.