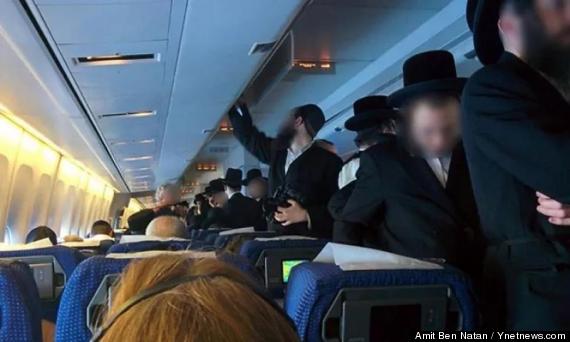 An international Delta Airlines flight was reportedly delayed for roughly half an hour when several ultra-Orthodox Jewish men refused to sit next to female passengers.
Israel Radio first reported that Delta Flight 468, bound for Tel Aviv's Ben Gurion Airport from John F. Kennedy Airport, took off 30 minutes after its scheduled departure time due to commotion onboard. Several Haredi, or ultra-Orthodox men, refused to sit in their assigned seats, which placed them next to women. But other passengers also refused to swap seats with the men, causing the prolonged delay.
In Ultra-orthodox Judaism, physical contact between men and women is forbidden unless they are first-degree relatives or married to one another.
Ultra-Orthodox Men Cause Flight Delay By Refusing To Sit By Women, Again