Norwegian interior designer Marte Deborah Dalelv has spoken out after being handed a 16-month prison sentence in Dubai — after she went to police to report she had been raped by a colleague.
The 24-year-old was convicted and sentenced on charges of having unlawful sex, making a false statement and illegal consumption of alcohol.
Her story is dominating the headlines in Norway, and has raised serious questions over the way women who allege sexual assault are treated in the United Arab Emirates.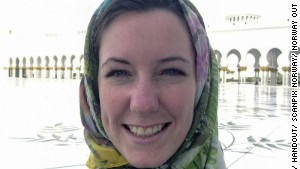 Norwegian sentenced to prison after she files rape claim in Dubai – CNN.com